Spoonflower is neat.
Aside from being able to print your own fabric at a somewhat reasonable rate, they have weekly contests that anybody can enter/vote. And people don't have to register to vote.
We entered one of our designs -- the Puppet Heap Knight pattern -- look for him and tell me if you like him! The filename is PH_Knight_Final.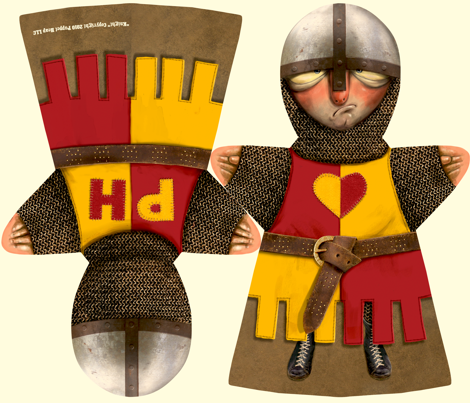 Click
here
to vote for the knight! There are three pages of designs, so once you scroll through them and find him, click him and go to the bottom of the last page to submit.
Thanks, guys!
Keep a lookout for other contests. They have them every week and winners get their stuff made & distributed. Good exposure. =]